PreWorn Moss Bros Used Clothing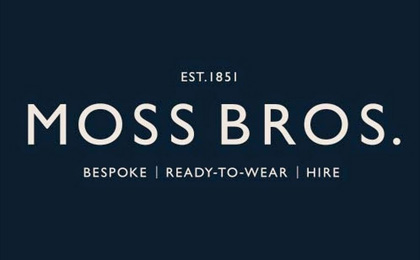 Moss Bros, a dealer in quality second hand clothes, founded Moss Bros in 1851 when he leased 2 small shops in Covent Garden London.
As fashion changed and ready to wear suits became increasingly popular in the 1910s, Moss Bros's connections with Savile Row tailors meant they stayed ahead of their competition by hand finishing rather than machine cutting their suits.
National expansion followed in York, Edinburgh, Portsmouth, Manchester and Bristol, and new women's lines complemented the traditional formal men's wear.
Still run with a focus on quality tailoring.
On PreWorn you will find a wide selection of Moss Bros suits, jackets and ties at a fraction of the retail value.