PreWorn Jaeger Used Clothing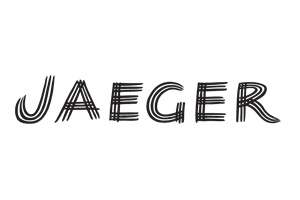 Lewis Tomalin, a British businessman, with an interest in wool, founded Jaeger as 'Dr Jaeger's Sanitary Woolen System Co Ltd' in 1884 capitalising on a craze for wool-jersey long johns in the pre-electric years of the 1800s.
Focussing on the use of high quality fibres which the brand is globally renowned for, Jaeger began creating wool suits in the early 1900s and became a purely British based brand during the First World War as it cut its research and development ties with Germany.
Jaeger opened its first and flagship store in 1933 on Regent Street positioning itself close to the famous Savile Row. Serving both men's and women's wear Jaeger has since and continues to this day to cater to young professionals who like the edge of modern and postmodern styling with their 45 UK stores.